About
Welcome to Chris Marshall's Images where you can view photographs of landscapes, seascapes and wildlife from around the country particularly the South West of England.
BIO :
My name is Chris, an enthusiastic self taught landscape and wildlife photographer based in Devon, England with a unique story. From fitness fanatic who was struck by a life changing heart illness I discovered outdoor photography. I'm thankful that my focus and passion soon improved body and mind. I consider my style of images to be striking, moody and colourful, with emphasis on camera techniques, keeping them natural looking without excessive photoshop editing.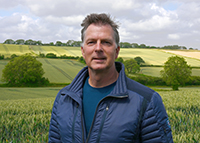 Since a young boy I have been very much aware of our beautiful countryside, coastlines and wildlife and now at 60 years old I continue to enjoy photography and capture the wonderful outdoor sights around us.
I'm originally from the suburbs of Sheffield in Derbyshire where I spent most of my childhood playing in the fields and local woodlands. I remember chasing butterflies, fishing for newts, bird spotting and searching through pages of the 'Observer' books to identify them. In the early 70s I moved to Devon near the seaside village of Wembury in South Devon, with the county of Cornwall just over the Tamar bridge. In recent years I consider myself extremely fortunate to have more leisure time to explore the dramatic coastline, mystical woodlands and the moody moorland. My new passion for photography started in 2010 when I purchased a second-hand Digital SLR camera and 18-200mm zoom lens and I started to capture the beauty of our surroundings.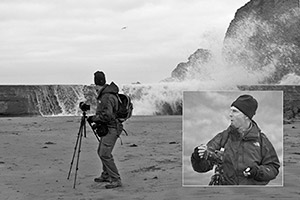 A typical evening would be walking along the coast or through the countryside exploring woodlands, fields, hidden pebbly coves and watching the surf rolling onto sandy beaches. I would find a place to set up my camera, compose a shot and capture the sun disappearing over the horizon. Often, I found myself standing up to my knees in the sea with my camera mounted on a tripod waiting for some stunning light while attempting to photograph the water movement. Seascape photography is where it all started.
Posting images on social media sites viewing and commenting on other photographers images certainly inspires and encourages me to learn more and improve my photography and photoshop editing skills.
You may wish to see more of my images on social media sites and follow my photography adventures.
Email
 : chris@scoopsimages.co.uk
Mobile
 : +44 (0) 7989 452681
Facebook : Chris Marshall's Images
Vero : @twogiantscoops
Instagram : twogiantscoops
FlickR : Chris Marshall
500px : @Twogiantscoops
I welcome any questions you have on the images, equipment, techniques, locations. If you want to purchase any prints then please see the Prints menu.
Chris
chris@scoopsimages.co.uk
---
The website will be updated on a regular basis so look out for recent, woodlands and forests, Fungi images and video. Blog added (12/12/21).
Please visit again soon.